Contact
Bone Implant Research Group
BIRG (Bone Implant Research Group) is a non-profit medical organisation led by international surgeons. The purpose is to improve established hand surgical treatment options as well as new treatment approaches; however, the focus is on the added value and the benefit for the patients.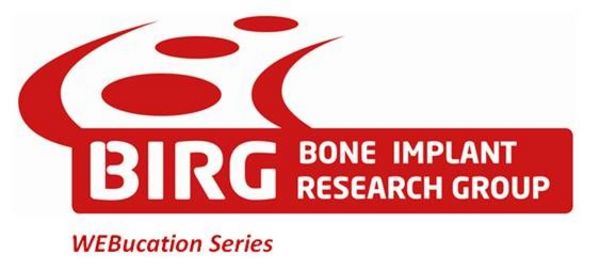 News
BIRG WEBucation - Upcoming and past webinars
Welcome to the BIRG WEBucation Series, the digital online platform of your master partner in teaching, education, research and science in hand surgery. Check out the BIRG website or social media channels and find out about an interesting on-going rolling teaching sequence in your specialty featuring international top speakers and a comprehensive overview on hand surgery topics. Keep yourself up-to-date!
News
IFFSH 2019, Frankfurt | BIRG Educational Monday
At the occasion of the 14th IFSSH World Hand Surgery Congress in Berlin, the "Educational Monday" open to all registered congress participants took place on June 17, 2019.
News
BIRG cadaver dissection course | Tampere, Finland
The Surgical Education Center Tampere (Finland) hosted a very successful BIRG cadaver dissection course on November 02nd, 2018 focussing on the topics of PIP joint arthroplasty, patient-specific reconstruction of the radius and forearm as well as ulna shortening.